Our Mission is very simple: Bridging cultures together with a bite of history while creating smiles one piece at a time.
We are Brooklynites with the same vision. We want to share a snack we all loved eating during our childhood with a broader audience. We want to serve food that makes people happy, smile, but more importantly, we mash-up and blend unique flavors (both sweet and savory) from different cultures, (re)mixing our delicious batter to create what we call 'Wowfulls'.
What we serve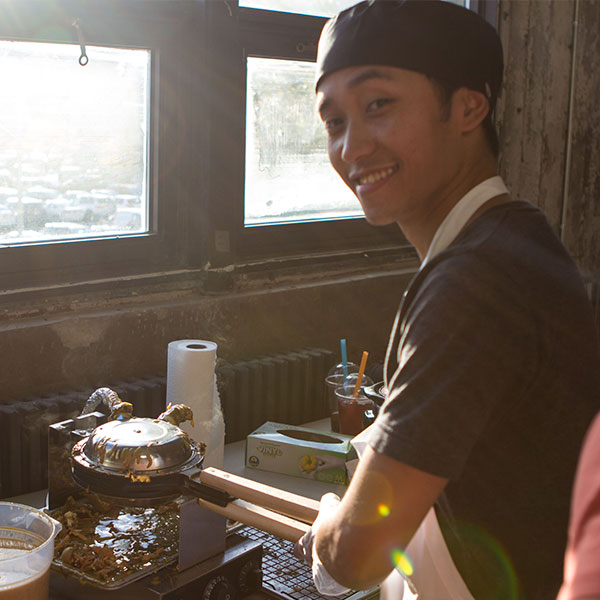 We serve 1950's-style Hong Kong egg waffles also known as Gai Dàn Jai. The taste and texture of our Gai Dàn Jai –crispy on the outside, soft and sweet on the inside used to only be found in the streets of Hong Kong, but we have cultivated that awesomeness here.
Not only are we introducing one of Hong Kong's most famous street snacks to foodies in the States–we are also injecting our cultural spin to Wowfulls. For example, we blend Japanese Matcha to create our Green Tea egg waffle with white chocolate chips.